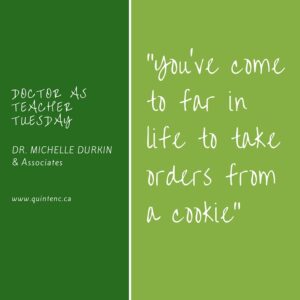 The Christmas season tends to be the most common time of year that people stray away from their healthy eating goals. I find it interesting how the indulgences of Christmas Day have evolved over time to span the entire month of December.
Now don't get me wrong, I love the Christmas cookies that my mom makes every year and for a few years I started making my own versions of her recipes to keep the tradition alive. Then I asked myself, why am I doing this? I don't want a months worth of treats in the freezer that I know I will end up eating and then feel guilty about it.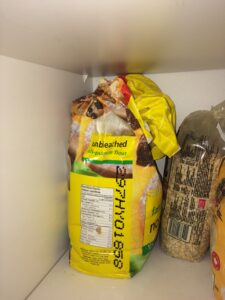 Time for a change up! Now I only make cookies once a year and when I do it's a real food friendly, grain-free recipe. I seriously still have a large bag of all-purpose flour sitting in my pantry that I bought over 8 years ago!! (Why I bought that large of a bag in the first place is beyond me)
Grain-Free Chocolate Chip Cookies
2 cups almond meal
1/4 cup chopped dark chocolate + 1/4 cup semi-sweet chocolate chips (I actually use just the chopped dark chocolate)
1 cup shredded unsweetened coconut
1/2 tsp baking powder
1/4 tsp sea salt
1/3 cup grade A maple syrup
1 egg
3 tbsp coconut oil, melted
1/2 tsp vanilla extract
In a large mixing bowl, stir together almond meal, dark chocolate & chips, coconut, baking powder, salt, and maple syrup
In a separate bowl, beat egg until uniform in colour and doubled in volume
Whisk in the coconut oil and vanilla, then add to dry ingredients and mix until just combined
Chill in the fridge for at least 30 minutes or even overnight
Preheat oven to 350F
Shape dough into 1 inch balls, place on baking sheet with some space in between each. Press down slightly to flatten a bit
Bake until edges begin to brown, 12-14 minutes
Remove from oven and let cool before serving
Now I would love to hear from you!. What is one "healthy" Christmas tradition that you have started for yourself and/or your family? Leave a comment below and I'll be back next week with another edition of Doctor as Teacher Tuesday!